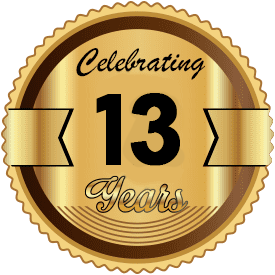 Celebrating 16 Years of our Kool Club
In 2007, we started with only six technicians, and now we have grown our company to include 26 technicians. The Sun Kool family is very proud of the Kool Club and the wonderful relationships it has allowed us to maintain with our customers for the past 16 years. We THANK our loyal customers and are grateful to be able to serve you!
Air Conditioning & Heating Maintenance Plans for The Villages & Ocala Systems
Your home or business's HVAC system represents a major financial investment. Whether you've just purchased a new system or are still using an older system, it's important that you keep up on maintenance tasks. Taking care of basic maintenance can extend your unit's operating life and boost overall efficiency. At Sun Kool Air Conditioning, we're proud to help you manage your maintenance needs by offering comprehensive, cost-effective preventive service plans through our Kool Club.
Kool Club for HVAC Maintenance
When you join the Kool Club, you're signing up to receive value-added preventive maintenance services at an affordable price. Instead of worrying about completing maintenance tasks on your own, you'll be able to rest assured that a qualified technician will take care of HVAC maintenance twice every year. There's no need to worry about completing difficult service tasks when you have the option to choose an affordable preventive maintenance plan instead.
Is Preventive Maintenance Really Important?
Many home and business owners are unsure of whether or not preventive maintenance is really important. Perhaps you've skipped maintenance for a few years or haven't noticed any improvement in system efficiency when you've completed maintenance tasks. However, it's important to remember that your HVAC system is a precision piece of machinery. Much like your personal vehicle, it needs to be inspected and maintained by a professional technician who can complete all necessary tasks while spotting any potential repair needs.
Call us today for more details.
Heating and Air Conditioning Maintenance Plans
At Sun Kool Air Conditioning, we've introduced the Kool Club in order to help our customers meet HVAC maintenance needs without breaking the bank. When you join Kool Club, you'll receive regular services and will take priority when it comes to emergency repair calls. Because your HVAC system represents such a large financial investment, it only makes sense that you protect it with a preventive maintenance plan. Our friendly, professional staff will be happy to work with you to find the plan that meets your needs and budget.
Kool Club
When you choose the classic Kool Club plan, you'll receive all of the following:
Two comprehensive tune-ups per year
20 percent off all service repairs
Priority scheduling for service calls
Absolutely no weekend or overtime charges for service calls
$50 in Kool Bucks plus an additional $25 in Kool Bucks per HVAC unit
One free Bio-Fresh Duct Treatment to kill odor-causing germs and bacteria
Compliant with 10 year labor warranty requirements
Kool Club Tune-Up Checklist
Each of your preventive maintenance visits under our Kool Club plan include a 21-point tune-up. Your technician will:
Check operating pressures
Inspect the compressor
Measure the amperage draw of all motors
Take the sub cool/super heat measurement
Record temperature splits
Monitor operating controls
Test for proper water drainage
Calibrate the thermostat
Energize relays and contactors for testing
Tighten electrical connections
Visually inspect for refrigerant leaks
Flush out the condensate line
Run heat safety controls
Test the defrost cycle
Apply foam spray on inside unit's coils
Remove debris from outside unit
Wash and wax the outside unit
Provide our inspection report and advise on any abnormal findings or necessary repairs
Administer Bio-Fresh ductwork treatment
Kool Club Plus
Members of Kool Club Plus receive all of the benefits of the classic Kool Club plus the following:
Excellent pricing on extended warranties for most HVAC system components
A free MERV 8 filter for all our new Kool Club Plus signups
Is Preventative Maintenance Really Important?
Don't let this happen to your hvac system drain line. View these images to see what can happen with a clogged drain line (view at your own discretion, these are a little gross).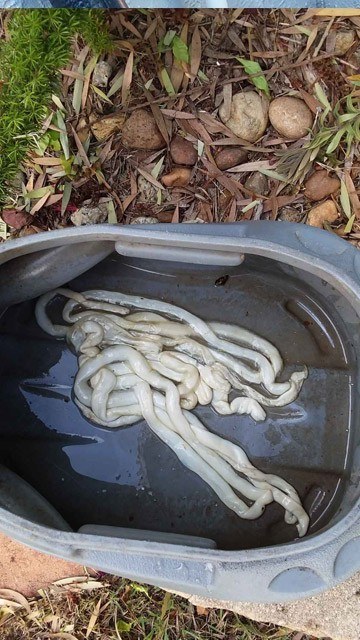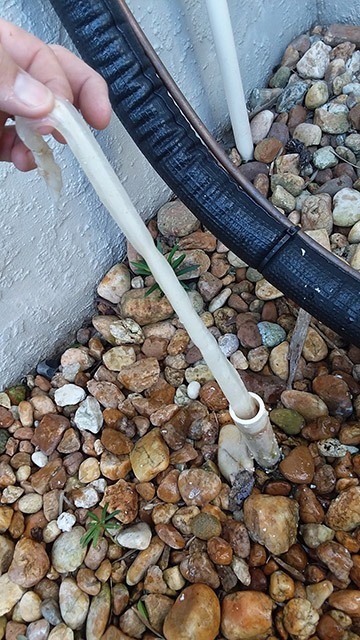 This review is long overdue. We chose Sun Kool to replace our outdated A/C system and it was done very professionally. Also mentioning, getting an appointment that was suitable for them and us in a short time frame was impressive. Our service techs were James W. and Zachary G., which both did an exceptional job. They were on time and superb at what they do. They even finished before the time frame given. They returned a couple days later to check out the system and I can't thank them enough. Will definitely recommend this company.
My Mom and I had new heating and AC system installed. We have dealt with them for years and they have always gone above and beyond to solve any issues. I highly recommend. Even the building inspector said he never has had issues with them; that they were pros.
Excellent experience thru all phases of an HVAC upgrade. Staff were responsive from the beginning of the process and explained what was needed and would be done and when. Prices were very competitive and we were satisfied throughout the experience. I would recommend Sun Kool if you need to do a system upgrade.
George, Chris and Drew. From beginning to end we couldn't be happier with the end result. We needed complete replacement on our system. George was awesome going over in detail all the options. Chris and Drew we great, on time, efficient and friendly. I have used Sun Kool for a while and they always deliver. We couldn't be happier. I highly reccomend them, they won't let you down.
James was an excellent resource for us from day one of coming out. Our 15 yr old unit was shot and he gave us a temporary portable air unit until the components arrived from manufacturer. Installation was smooth and the guys were very knowledgeable and worked very hard to do it right from the beginning. Now we have a 10-15 more years of cold air!!
HVAC Maintenance

Summerfield, FL, Wildwood, FL, Lady Lake, FL, Ocala, FL, The Villages, FL & Oxford, FL
HVAC Maintenance in The Villages, FL
HVAC Maintenance ∴ Wildwood, FL ∴ Oxford, FL ∴ Lady Lake, FL